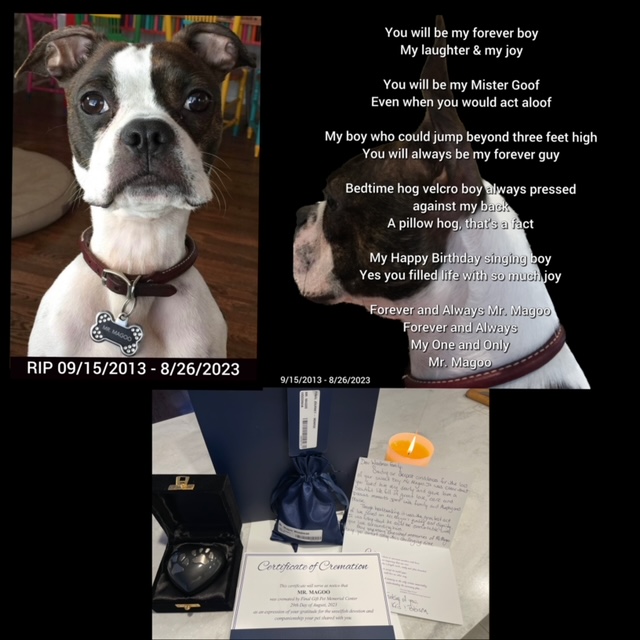 Mr. Magoo
I want to extend my heartfelt gratitude on behalf of myself, Murphy & Maisie to Dr. Kris & Bibiana for the empathy & compassion you provided to Mr. Magoo and us a week ago today, Saturday 8/26. I will be forever touched by how he was "swaddled with love like a newborn" when he left with you 🥰.
Kevin brought Mr. Magoo home to us with an equal level of empathy & compassion on Thursday.
Mr. Magoo will be forever loved & missed. He was a loving and faithful companion who truly brought joyful life to each of us every single day.
The attached video (recaptured from my Instagram acct) is a brief glimpse of life with Mr. Magoo that we hope brings smiles to you.
With Deep Appreciation,
The Woodman Family