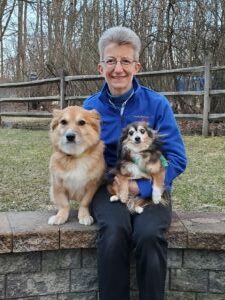 Dr. Kristen Klie
Dr. Klie believes that the end-of-life transition of a beloved companion is a personal and individualized experience. As founder of Final Journey, she wishes to be of service to those who consider their companions as family and who want them to be at home during this time. Final Journey has been a culmination of her life's journey, both professionally and personally.
Before veterinary school, Kris volunteered at a raptor center, different horse and dairy barns, a zoo, and 'pet sat' for other peoples' companions. In all these moments, she learned to respect the relationship with each type of animal. Dr. Klie grew up with dogs, hamsters, and hermit crabs, all of which she thought of as part of her family.
Dr. Klie graduated from Colorado State University veterinary school in 1996 and came to Connecticut for an internship in small animal medicine and surgery. Thereafter, she became a relief doctor, which allowed her to practice in over 30 different hospitals. This allowed her time to attend Hartford Seminary and complete a CPE (clinical pastoral education) unit in chaplaincy. Dr. Kris has certifications with CAETA (companion animal euthanasia training academy), as a Pet Chaplain and end-of-life doula training.
While in Colorado Dr. Klie met Max, a 1 year old rescue Shepherd mix, who was her first 'own' dog and 'soul pet'. He was by her side basically all the time through vet school and later. Throughout their decade together, Max taught Dr. Kris about the immense strength of the human:animal bond but also about the depth of its grief and loss. Having been home with him during his final moments felt like a privilege. It is because of Max, that she started Final Journey.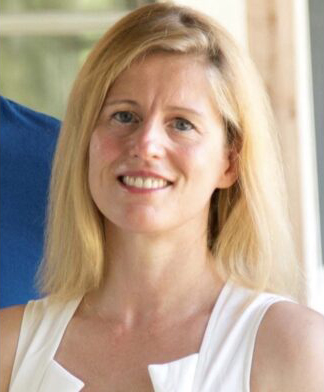 Dr. Sarina Hinsley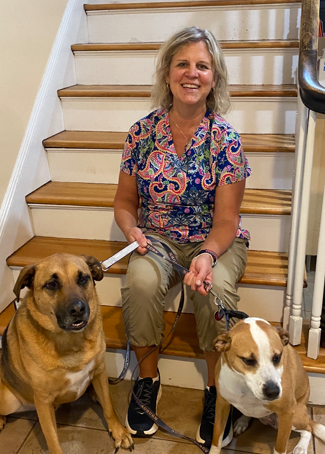 Dr. Alla Sivakoff
Dr. Sivakoff is a 1994 graduate of Auburn College of Veterinary Medicine. Dr. Sivakoff joined Final Journey in June of 2022 with many years' experience. Dr. Sivakoff has two children, 2 dogs named "Charles Barkley Allen" (Chuck), and "Riley", and 2 cats named Isabel and Opelika. Dr. Sivakoff's interests other than her family and career are enjoying the outdoors, tennis, gardening, and soaking up the sun. Dr. Charlene Clevenger
Dr. Clevenger has been serving pets and their families in Connecticut for over 20 years. She made Connecticut her home after receiving her veterinary degree at the University of Illinois in 2000. Dr. Clevenger is committed to providing a calm, caring and nurturing environment for her patients. She believes in giving back to her community and thoroughly enjoys being a weekly volunteer at the Roaring Brook Nature Center. Her favorite pastimes include gardening, reading, camping and spending time with her friends and family. She shares her home with her husband (also a veterinarian), 2 children, her dog (Molly), cat (Marigold), bearded dragon (Bailey), numerous fish and axolotl (Mexican salamander).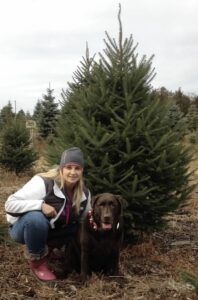 Christina
Christina, Licensed Veterinary Technician, graduated with her Degree in Animal Health Technology from Delhi College in 2002. She has been in the veterinary field for over 20 years working as a technician team lead at a local veterinary hospital. During that time she also worked with Dr. Klie whenever possible assisting with acupuncture and laser therapy. She is excited for the opportunity to join a thriving and growing practice that serves such an important role in the community.
Christina lives with her husband, Dave, and two daughters Madisyn and Brynley. Christina enjoys spending time with family, friends, shopping, and hanging out at home with her Chocolate Labs Milwaukee and Makita.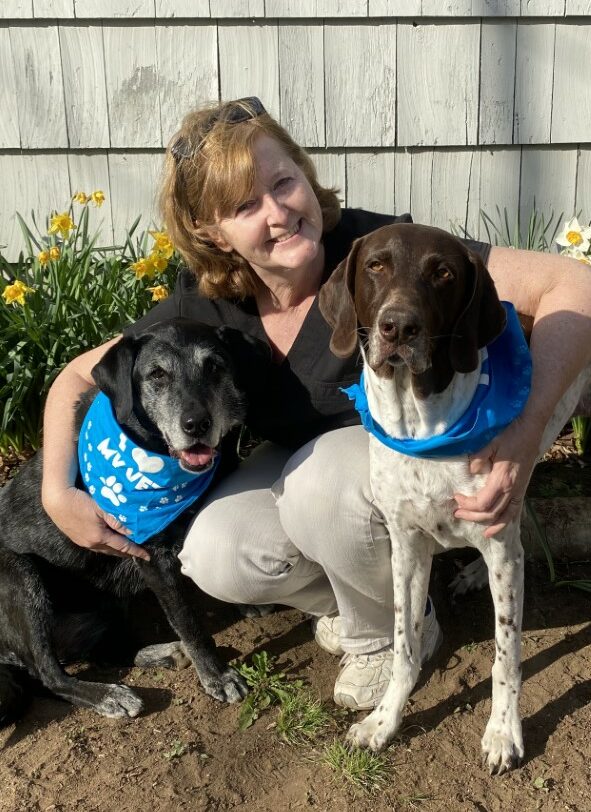 Arlene
Arlene graduated from the State University of New York- Delhi with an Associates Degree in Animal Health Technology. She spent many years as a veterinary technician before making the switch to hospital management. She managed a few hospitals in the area for over 25 years. The opportunity to join Final Journey came in the fall of 2021. Arlene had used Final Journey to say goodbye to her rescue lab, Meritage (pictured to the left with Riesling). The experience of her last moments being under her favorite tree outside on a beautiful day was such a gift. It was then that she realized she wanted to change her focus in the veterinary field to in-home euthanasia. Giving clients the opportunity to say goodbye to their beloved companions in their own home surrounded by familiar smells and those that love them is the transition that our furry family members deserve.
Arlene enjoys horseback riding, DIY home remodeling and visiting their family's cabin in Maine. She lives in Seymour with her husband and two rescue German Shorthaired pointers named Riesling and Lola. Apryle
Apryle has been with Final Journey since day 1 as Dr. Kris' first employee. She has worked for Elm Veterinary for 28 years as a Veterinary Technician and as the Practice Manager for the last 15 years. Apryle has two dogs, a dachshund mix who is 14, a golden doodle who is 5, and a Morgan horse named Slash who is 14. She also has a teenage son named Cameron.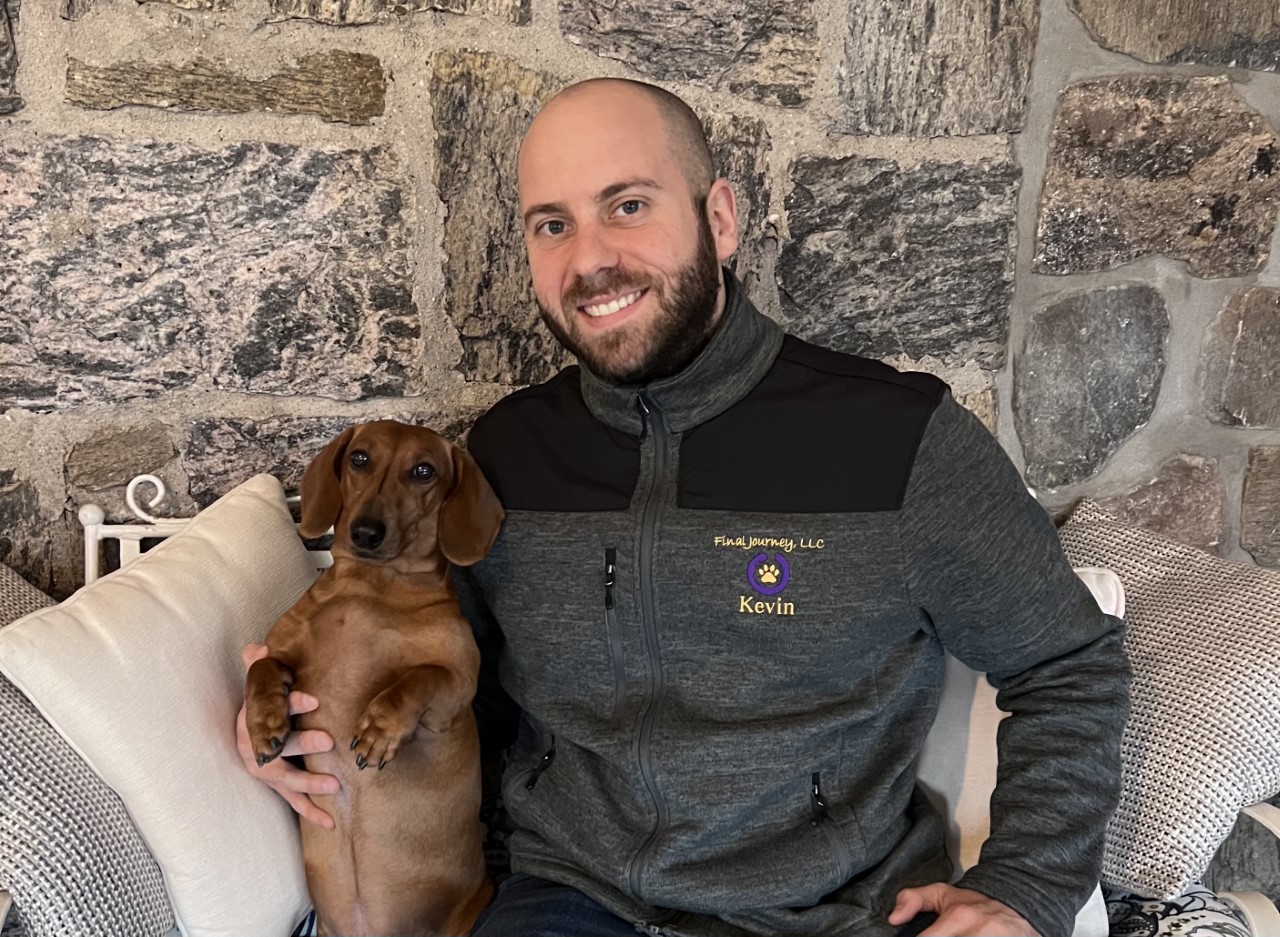 Kevin 
Kevin graduated from UCONN in 2010 and has worked in Human Services for 12 years. He's always had a love for dogs, cats and assisting individuals throughout the state of Connecticut. Kevin was thrilled to join the Final Journey family in early Summer of 2022 and is proud to provide the highest standard of care to all beloved companions.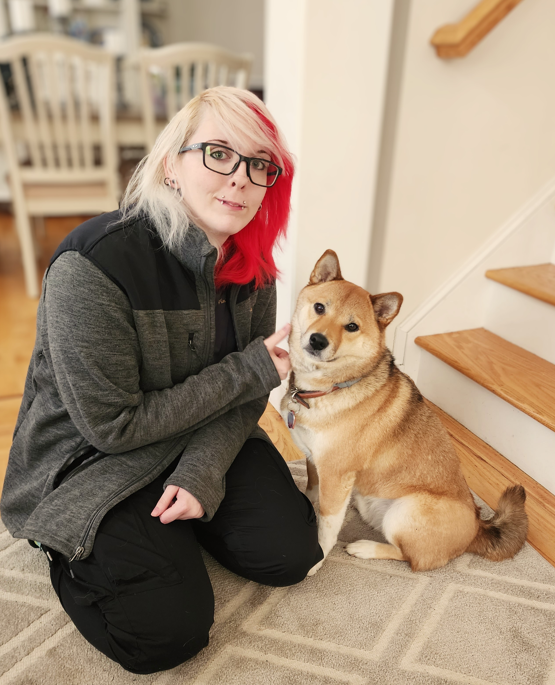 Taylor
Taylor is certified as a veterinary assistant and worked at a doggy daycare for 2 years. She joined Final Journey in 2022 after experiencing the loss of her cat during COVID when she wasn't able to be with him to say goodbye. Taylor understands the comfort of being at home in a comfortable place.  Taylor loves to go hiking with her dog and enjoys spending time with her family and friends.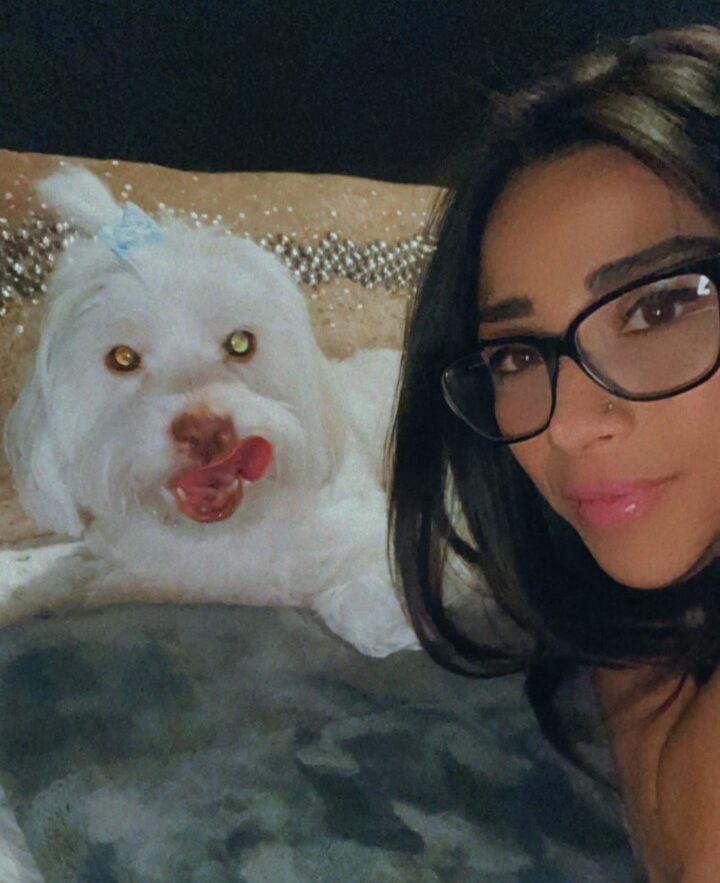 Zoe
Zoe grew up In Port Chester, New York. She went to Westchester Community College and has been in the veterinary field for 22 years. Zoe loves what she does because she loves to help those without a voice. She has three dogs of her own, Trixie, Missy and her boy Toby. She loves a nice full house. That's why she also does some dog sitting as a hobby. They keep her active and happy!