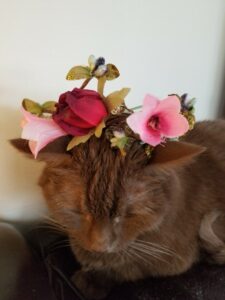 Cimba
I want to thank you, Dr. Sarina Hinsley, Sophia, Apryl, and Christina for your sympathy, compassion, and understanding following the loss of my Cimba earlier this month.
The delivery of my little Munchkin cat Cimba back home to me has brought me much comfort and has helped to ease the pain.
Today is my Birthday and has not been easy for me not to be able to share that day with her as in the past but I held her close to me today, in a different form, and I am so thankful for that.